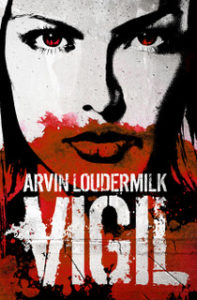 In episode 18 of Working Title podcast, I chat with comic book writer and novelist, Arvin Loudermilk.
Years ago, I had collected and enjoyed every blood-sucker-filled issue of the comic book called, Vigil, that he co-created with artist Mike Iverson.
We discuss Vigil and vampires, the difference between writing comic panels and novels, perservering through complete rewrites, and more.
I wrote about Vigil in prior posts here:
Enjoy!
Recorded on February 25, 2018
Length: 44 minutes
Intro and outro music in the podcast is called, "The Strategy."
Arvin Loudermilk's website: http://arvinloudermilk.com