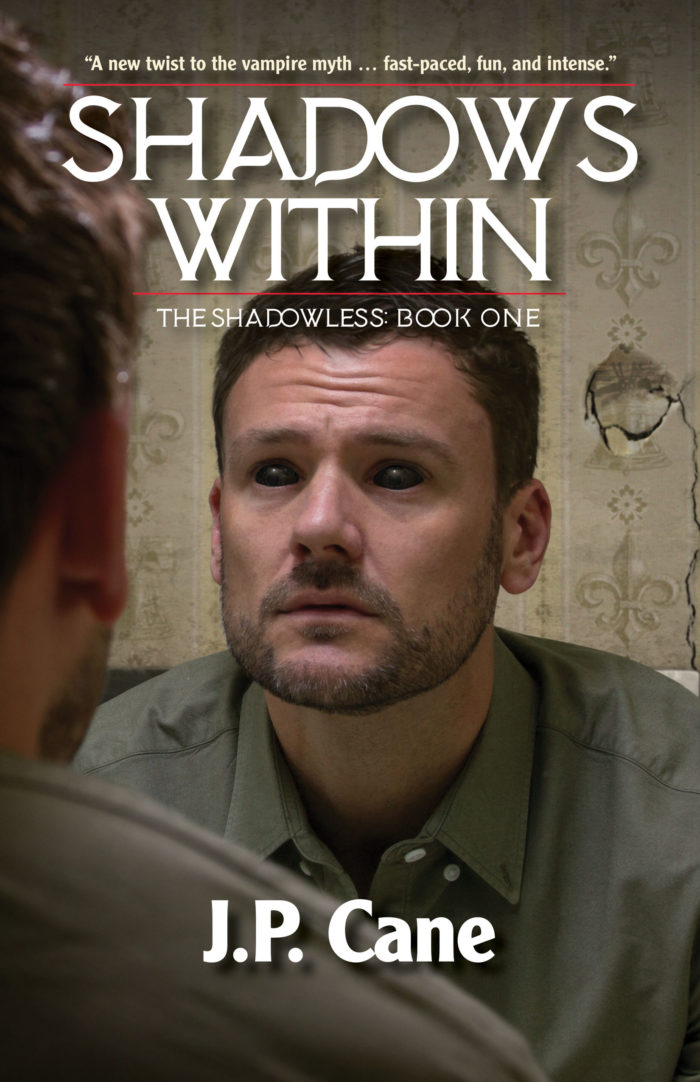 My debut novel, Shadows Within, is now out! Whoo-hoo!
It's my take on the vampire genre, a way to examine the human condition. Like shadows, vampires walk beside us, but are seldom noticed. Dark twins that exaggerate our virtues and vices. What is worth the price of humanity?
Book People in Richmond, Va.
Fountain Bookstore in Richmond, Va.
Amazon
Barnes & Noble
Short Description
Reed Williams wakes in a strange bed with the woman who murdered his beloved bride. It gets worse from there as Reed must deal with his grief, grapple with the darkness now within him, and defeat those who want his soul.
From the Back Cover
Firefighter Reed Williams and his bride, Lily, are enjoying their long-awaited honeymoon in Paris. But bliss turns to agony when they're assaulted along the Seine and Lily is murdered.
Now Reed is plunged into a world of bloodlust and horror, led by a woman who offers immortality at the price of his humanity.
Nothing makes sense. Reed doesn't breathe, doesn't have a pulse, and doesn't even cast a shadow. His loss of Lily is all the more terrifying as he experiences visions of crows stealing his memories of her and all that he holds dear. Overwhelmed, he flees his relentless pursuers for home in Philadelphia.
Back in the States, he stumbles upon three unexpected allies, who, like Reed and his attackers, have non-beating hearts and shadowless bodies. The trio–a brilliant, but socially graceless linguistics professor; a grifting ladies' man without a past; and a penitent hitman trying to atone for the widows he's made–must pull Reed back from reckless despair and help him remember his heroic self in order to defeat those who want to claim his soul forever.
Characters on the Dust Jacket Flaps
The Firefighter
"I'm not human." Saying the words tighten his throat like a shot of whiskey. The truth burns. As much as he cannot believe it, he can believe nothing else. This is what has itched at Reed … He lost something. His humanity. His soul?
The Hitman
Some nights his old life seems just a dream or a bad movie that stays with him after the curtains close. But too often, it presses close, so he's nose to nose with every man he murdered.
The Grifter
His fingers strummed, stroked, misdirected, palmed, and pocketed. Whatever his fingers could not grasp, his words hooked, using his confidence to convince marks to reel themselves in.
The Academic
Social interactions have always been difficult. His intellect sets him above, drifting in the clouds of ideas, so that when he touches ground, he wobbles, unused to the gravid world everyone else occupies. But with Grace, he feels more, he speaks faster, the air electrifies, his skin pulses.
Endorsements
"J.P. Cane's book brings a new twist to the vampire myth that's fast-paced, fun, and intense."
— Bill Blume, author of the Gidion Keep vampire hunter books
"Once in a while, a novel comes along that feels like a fresh take on the horror of vampires. Cane has created a world and characters you won't forget, written with a literary beauty. This one is a keeper."
— Erica Orloff, best-selling author of Urban Legend