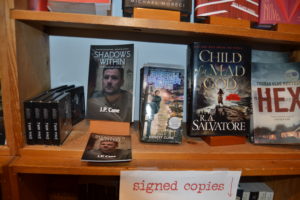 Last night I came upon an unexpected surprise while attending a JABBIES event at Fountain Bookstore, downtown Richmond. Browsing the books on offer I saw a familiar cover–mine!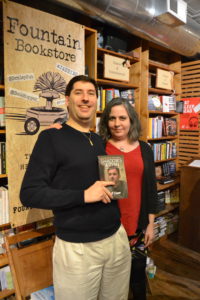 Shop owner Kelly Justice had recently ordered Shadows Within and put it on her shelves, facing out, along with the postcards I use to hand out to readers. Awesome night!
And the event with Craig Burke, Vice President of Berkley Books, was good too. He has worked a long time in the industry as a publicist. He spoke about his experience in that world, giving fun insight on its inner workings, which is often a mystery to authors.