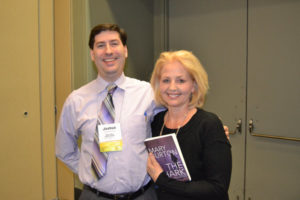 In episode 7 of Working Title podcast, I speak with Mary Burton, best-selling author of murder mysteries. The bodies pile up thick and fast as she often works on two novels at a time. We also discuss tips for writing mysteries, such as attending citizen police academies, how to know when a plot point isn't working, and why setting is the most essential character.
Her latest novel, The Hangman, is due out later this month.
Thank you for listening!
Recorded March 6, 2017.
Length: 31 minutes.
Intro and outro music in the podcast is called, "The Strategy."
Mary's website: http://www.maryburton.com