Anne Westrick joins me in this episode of Working Title podcast. We talk about developing emotional connections to characters, avenues for researching subject matter, and crafting a winning query letter.
Her debut novel, Brotherhood, takes place in Reconstruction-era Richmond, Va., where a boy struggles to protect a friend from the Ku Klux Klan he recently joined.
Anne recalls her willingness to tear down the structure of her novel in order to build a better one, and delving into her long family history to discover details that make her characters authentic and compelling.
A special treat: Anne reads an excerpt from her novel.
Listen to the entire conversation here: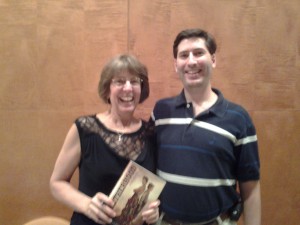 Be sure to get a copy of Brotherhood for yourself and the teens in your life who are sure to enjoy it.
Intro and outro music in the podcast is called, "The Strategy."