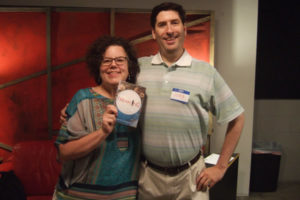 In this Working Title podcast I chat with author Lana Krumwiede about writing for middle grade readers, her collection of Certificates of Bravery (i.e., rejection letters), and the importance of world-building in any genre.
Her middle grade series, Psi Chronicles, begins with Freakling. In this world, everyone has a special power, but Taemon loses his in an accident. Can he keep this a secret or will he be banished to a community of outcasts?
Lana discusses how her background in magazine writing (including my childhood favorite, Highlights) prepared her for venturing into novel writing. As for researching Psi, the commonplace telekenetic power in Freakling, she ventured into places I had never considered before.
Hope you enjoy the conversation:
Intro and outro music in the podcast is called, "The Strategy."