Thank you to James River Writers for inviting me to moderate the panel discussion on author websites.
Thank you to author Anne Westrick and Pubslush Development Director Justine Schofield for making my job easier by being engaging and knowledgeable panelists!
And thank you to all who came out to Firehouse Theater tonight to learn more about what goes into making successful author websites.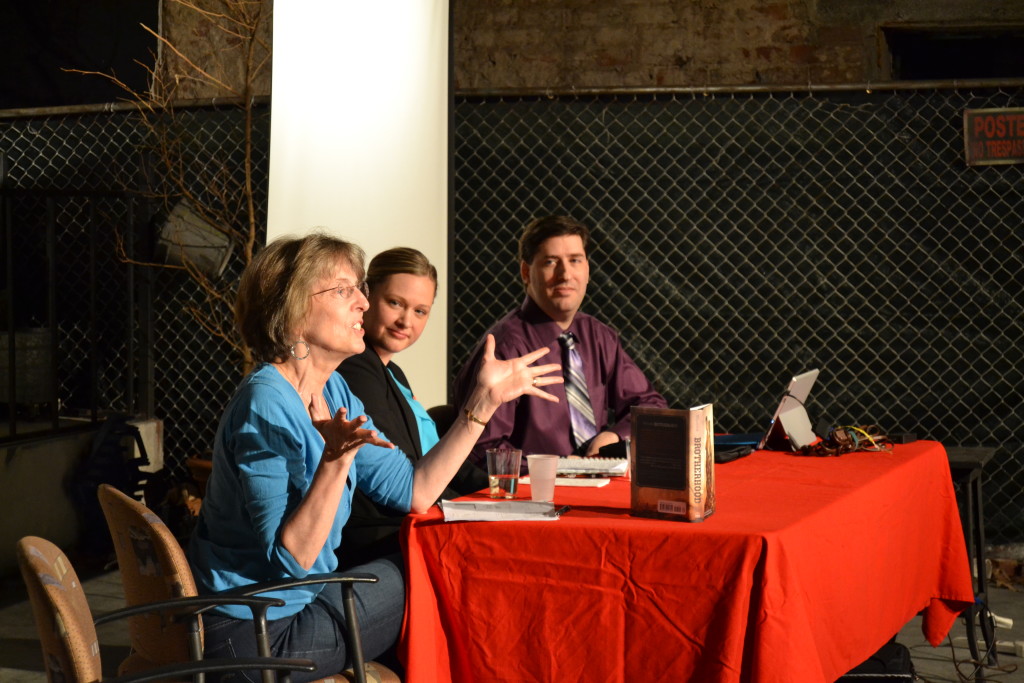 In the first half of the program, we covered domain names, free hosting, and examples of authors doing it right with their websites. And for those who do not know what Pubslush is, it's a crowdfunding site specifically for authors. Justine took us through some of the projects getting funded and how the process works.
In Q&A, we covered search engine optimization, responsive web design, copyright concerns, and how much to put on your site versus saving it for publication elsewhere.
It was a privilege to be up there, as for the past seven (?) years I've been in the audience at the Writing Shows. I hope attendees found it worthwhile and that I get to do it again.
My personal view is that websites are crucial for any business. And writing is a business. Your site can sell you as much as it can sell your work. It's open all the time, ready to serve your customers. It's also a process. You don't have to get it right when you first start. Trial and error are great teachers. Set goals and deadlines for yourself, then assess when you reach those milestones.
What do you think?
I am grateful to James River Writers for inviting me to moderate their April Writing Show, "The Author Website: Build It to Build a Following." Web programming is something I quite enjoy and I'm fortunate to be able to earn a living from it. (Now to be able write for a living, ah, that would be something! Unlikely: Most Authors Earn Less than Minimum Wage)
I look forward to seeing the Writing Show from this new perspective! I hope to see you there — if you do attend, I'd appreciate feedback afterward or here in the comments.
Thank you.